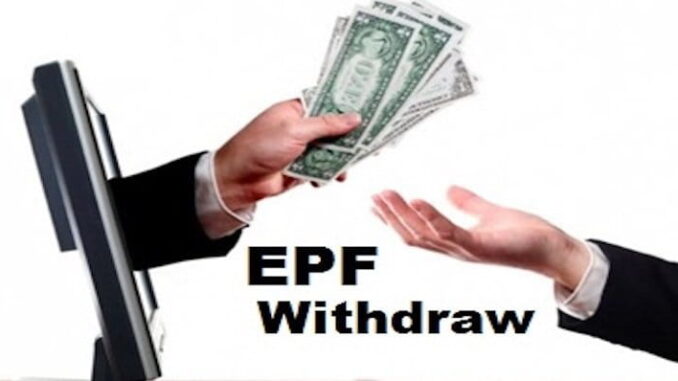 Disclaimer: I have withdrawn EPF once and it's very easy to do online. No need to visit PF office or so. Everything can be done online. But it is also the biggest mistake that I have done that could have been avoided.
As per rules following are the cases when EPF withdrawal before maturity is allowed; Marriages of children, their higher education, repayment of home loans, emergency medical conditions, renovation of home, purchase or construction of a house, purchase of land etc.
I withdrew the EPF to close a small personal loan that I had taken. It was possible for me as I was in-between jobs. The loan was taken at 11% interest rates and my EPF was giving me 8.5% returns. If you see it does make sense to close it but the problem here is that I would have closed it otherwise also as my salary was high. I would have taken some 3-4 months extra time but still would have been a wise decision.
I would not recommend for the younger generation to withdraw from EPF as currently, EPF fetches an 8.5% interest and a loan for house construction etc would cost around 7%. So withdrawing from EPF is stupidity unless it's really required like a terminal illness where you don't have any other option to get money. Also never withdraw PF when you are switching jobs.
I wanted to put back extra money I had back to EPF but that is also not possible. All I could do is put it in an FD that fetches 6% or a mutual fund with no guarantee for a short term returns.