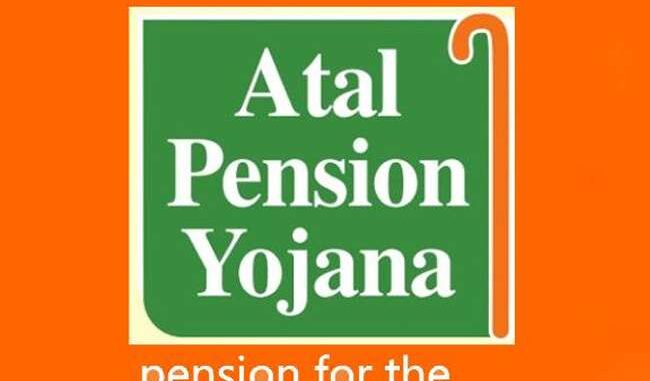 This is one of the two safe and guaranteed options that I suggest to my fellow investors. The other one is of course PPF. The reason why I like this is because of the simplicity of the plan. There is a small chart which summarizes everything and the amount to be invested is also small too.
So what is APY?
It is a government-backed insurance + pension plan that offers a maximum pension of 5000 per month. There are other lower pension amount also but I don't want to talk about it. My wife and I both opted for this plan and we would be getting a combined monthly pension of 10,000 per month.
How much to pay?
Check the row corresponding to your age. I started late and I am paying around 630/- per month and I need to pay this for 29 years.  Total paid will be less than 2.2 lakh.
What I'll get is a pension of 5000 per month or 60,000 p.a. After my death, my wife will get the same 5000 per month pension. After that, the nominee will get a cover of 8.5 lakhs.
Had I taken this on my 18th birthday I would have needed to pay just 210/- per month.
If you are still wondering why I suggest this plan for retirement even though the return is just 5000 p.a. then it's because of the following factors.
Firstly I believe everyone should have both equity and safe options in their kitty for retirement planning.
Secondly, the return from this plan is much better than any other LIC policies which you may have already taken after being convinced by a relative.
When you and your wife both take this it makes a combined value of 10K pension and 17lakhs insurance coverage for life.
APY is different from NPS as NPS invests in equity markets also but APY is completely in safe funds. Also one can have both NPS and APY together. To enrol for APY you just need to contact your bank whichever you think you will be kept till your 60. Changing of Banks are tough. Some banks like ICICI also offer to register online.